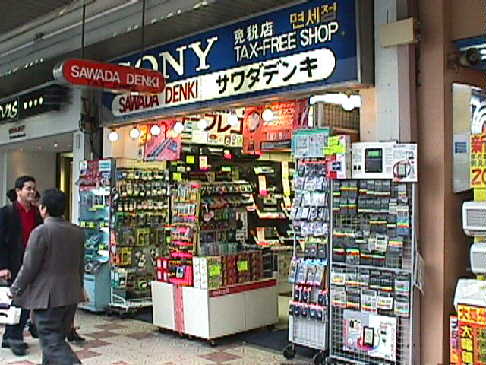 Citing a "continued slump in export sales" they will no longer process international orders after May 31st, 2000. Their Osaka storefront remains unaffected however.
Sawada Denki Electronics Supply
Osaka, Japan
Low Prices on MiniDisc Portables
Sawada Denki offers direct sales of MiniDisc portables at Japanese street prices. Payment is made by International Postal Money Order (available at your post office), Post Giro Transfer (available in Europe), Bank Draft in Japanese Yen, Wire Transfer to Sawada Denki's Japanese bank, or (though not recommended) cash (via insured and registered mail).