Nic Boyde's Information on Minidiscs and other Japanese Electronics.
MD-ST501
The MD-ST501 comes in three colours - ghastly white, nasty yellow and a very handsome blue.
As thick as two MD cases and is the same size as an MD jacket.
The machine includes the single-shot random playback feature - it plays all tracks, in random order, once, then shuts down. The machine also has an optional autoplay mode (Only when using the internal battery for some reason). When you insert the disk, play starts immediately.
40 seconds of anti-shock memory, and has the 24-bit ATRAC.
A back-lit "skeleton type" LCD remote control. (See-through).
Battery Life

| Batteries | Playback |
| --- | --- |
| AD-T50BT Lithium ion rechargeable battery | 8 hours |
| 1xAA alkaline dry batteries | 6 hours |
| AD-T50BT plus 1xAA | 14 hours |
MSRP JPY38,000.
Specifications
Feature
Details
Official Name
Minidisk Digital Audio System
Package includes
MD-ST501 (no LCD)
soft carry pouch
headphones HP-MD70
100V AC-5 DC adaptor
LCD remote control (see-through)
AD-T50BT battery
external dry-cell case
manual (inc. English section)
Channels
2 channels
Compression
ATRAC
Frequency Response
20Hz-20kHz +/- 3dB
Wow and Flutter
below 0.001%W peak
Output Ports
Headphones: stereo mini-jack, load impedance 32 Ohm, maximum output level 5mW +5mW
Power sources
DC 3.6V Lithium ion Rechargeable battery AD-T50BT
DC 1.5V via external dry cell case 1 AA size alkali cell.
DC 4.5V Car cigarette lighter adapter AD-CA20X.
DC 5V External power adaptor 110-240V AC, AD-SS70AP
Dimensions
82.8 x 17.9 x 75.8 mm
Weight
Net including battery: 136g
Gross: 600g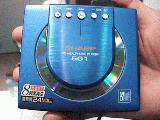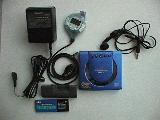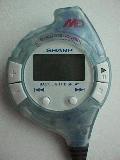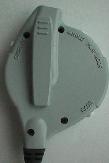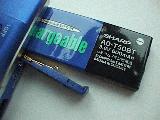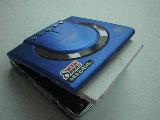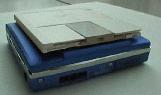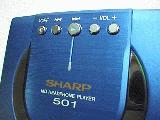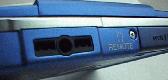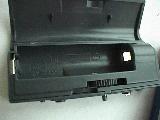 Author: N C Boyde [email protected]
(c) Copyright 1997 1998 2003 N C Boyde
All copyrights and trademarks, registered or not, are the property of their respective owners.